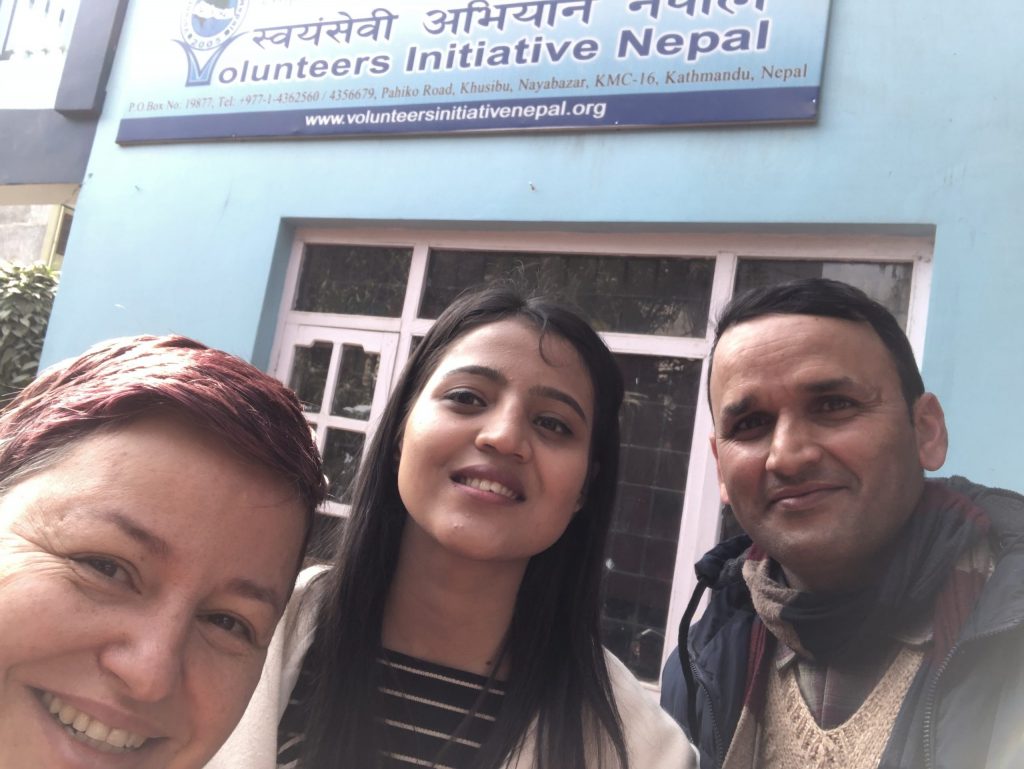 Is Wikipedia popular in Nepal?
Yes, Wikipedia is popular in Nepal. Its popularity is increasing gradually day by day. We have a programme called WACN (Wiki Awareness Campaign in Nepal) to increase the awareness of Wikipedia as well as to improve recognition of Wikipedia and understanding of its uses among the different communities of Nepal.
How big is the Nepali wiki community? Tell us a bit more about the language versions you have?
Nepali wiki community is a mid-sized one. As per statistics, It has over 45,000 registered users, and out of which it has 100+ consistent active users who keep editing it, and various anonymous users are there who use Wikipedia to get the information.
Till now, we have nine different communities i.e., Nepali, Maithili, Doteli, Newari (Nepal Bhasha), Bhojpuri, Sanskrit, and Santali Community as well as two emerging Incubator communities – Awadhi and Marwari. We have two active user groups "Wikimedians of Nepal" and "Maithili Wikimedians" to support, promote and develop free educational materials(media) in the various languages spoken over Nepal.
How you personally became Wikimedian?
About ten years ago, one of my friend Mr [[User: Ganesh Paudel|Ganesh Paudel]] informed me about Wikipedia. Till then, I was totally unknown about it. Hardly two years later, then after collecting information and becoming more familiar with Wikipedia, I decided to open a Wikipedia account. On 3rd October 2012, I have registered on Wikipedia. I started my journey to Wikipedia by writing on common topics like about my village/hometown, our culture, traditions in the early days. In the meantime, I got a chance to visit the blog on Wikimedia which touched my heart and encouraged me to contribute more to it.
https://blog.wikimedia.org/2014/06/24/writing-wikipedia-from-the-western-hills-of-nepal
The blog seems to be very interesting and touchy and thus enforced me to enhance contribution and spend more time on Wikipedia. Since 2014, I've been an active contributor and I started becoming more active on Wikipedia and also at that time my mother tongue's Wikipedia is in an incubator. https://blog.wikimedia.org/2015/11/04/doteli-wikipedia-makes-significant-progress/ I used to spend most of the time on Doteli Wikipedia(incubator project) and Nepali Wikipedia. Later on gradually I entered on the other Wikimedia projects like Commons, Wiki data and other projects also. In this way, knowingly and unknowingly I became a Wikimedian.
What are the topics you contribute most in Wikipedia?
Most of my contribution to geography, biography and update the recently changed events. I love to write about our culture, traditions and literature also in my home Wiki. Expect that, I am doing language correction and smaller article expansions also.
What activities do you have in Nepal, related with Wikipedia? And which are your favourite?
We have various activities in Nepal, related to Wikipedia. Some of the selected activities are Wikicamp Nepal, Wiki Loves Birds, Wiki Loves Earth(WLE), Wiki Loves Monuments(WLM), Wiki Women Edit-a-thon, Wiki Women Train the trainer program, Wikiproject Data-a-thon, Wikimedia education program "Wiki Knowledge Club" etc.
Among these, my favourite is Wikimedia education program "Wiki Knowledge Club" and Wikicamp Nepal. Wikimedia education program is a 13 days Wikimedia education program in a community-based campus in Kathmandu. This was for undergraduate students to be enrolled into Wiki knowledge club and teach the team the basic know-how of wiki projects and open knowledge within the period of 13 hours course. Female participation in this program was really appreciated. More than 90% were female and they contributed awesomely.
https://outreachdashboard.wmflabs.org/courses/Wikimedians_of_Nepal/Wiki_Knowledge_Club
The program helped in women empowerment and to solve the online gender gap problem even if a little. The program was really successful and fruitful. This encourages us to do such types of events in the future by taking the feedbacks of the participants as an improvement.
'Wikicamp Nepal', This is the first event of its kind being held in Nepal and intended to become an annual national flagship event for Wikipedia/Wikimedia in the country. Bring together experienced and newbie Wikipedians/Wikimedians from nine different communities across the country come under one roof to share one vision of Wikimedia movement
https://meta.wikimedia.org/wiki/Wikicamp_Nepal_2018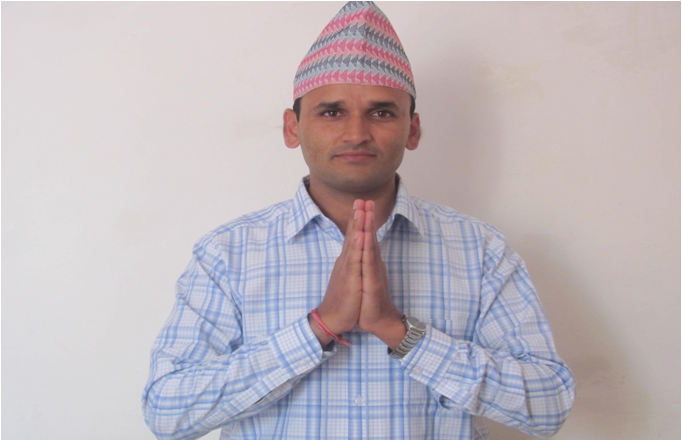 Your greeting to all Wikipedian volunteers all over the world?
Namaste!
Thanks for reading this and thanks to all for contributing to this wonderful movement, because without people like you and me, this free content encyclopedia wouldn't exist on the internet. Together we can make a better encyclopedia. 🙂