It is difficult to write in past tense about someone whom you have always talked with in future tense.
It is hard to try to collect in one place your thoughts about someone whose own thoughts were flying into so many directions. Someone who was coming up with so many ideas and managed to accomplish them, indeed. Someone who left such a huge void.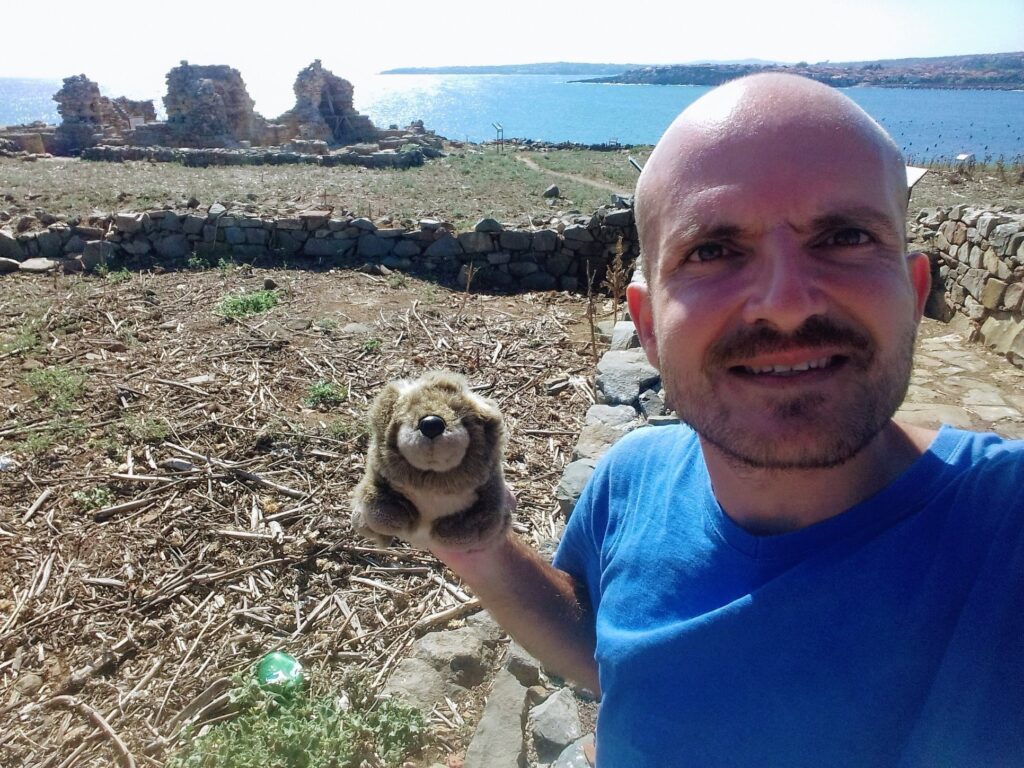 40 days without Spasimir.
Wikipedia will continue reminding us of him for a long time, because the last edits in the histories of many articles are just Spasimir's. Facebook also seems to not have acknowledged yet that Spasimir is no longer around us, as it keeps the chat sessions with him on top of all and almost every day reminds you that on that date, within the last 15 years, you had a memory together…
With Spasimir we lost a great friend, a great person and one of the most active, constructive and easy-going people in Wikipedia. Not only have we lost one of the representative faces of Wikipedia in society, but also here, in our Wikipedian community, we lost an advocate for a number of public benefit causes related to open education, digitization of cultural heritage, democracy, equality, environmental protection, preservation of values and friendship among people.
Although his list of contributions to Wikipedia includes articles on all sorts of topics, they are connected by the threads of two topics on which Spasimir was writing professionally and with deepest affection: geography and history. The kind of geography which bears the spirit of adventure and reveals the colourfulness of the world, and the kind of history which is not written by victors but aiming to carefully preserve every little piece of human memory for the generations to come.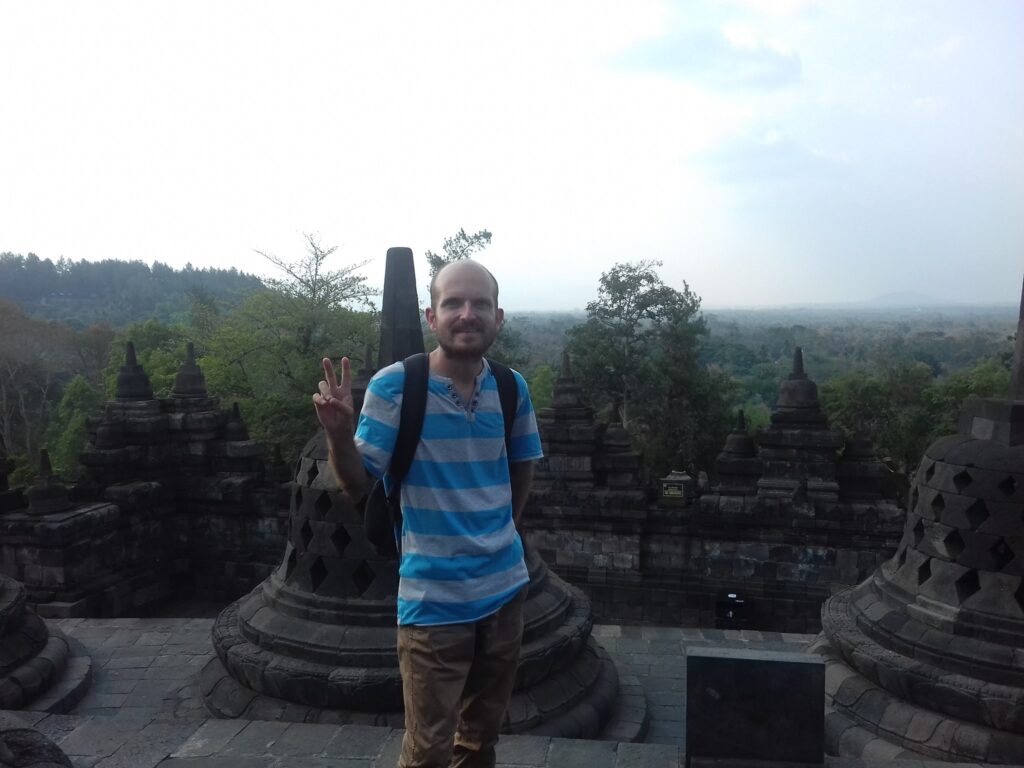 Unsurprisingly, some of the initiatives which Spasimir contributed to mostly, both in terms of content and organization, are specifically those most closely related to geography and history, like the Bulgarian editions of the photo competitions "Wiki Loves Earth" and "Wiki Loves Monuments" and the article writing contests "Asian Month" and "CEE Spring". There are Wikipedians who would mainly contribute with texts, others with images, and in Spasimir's edits both were always going hand in hand.
In the course of the last almost ten years, Spasimir used to be the main person engaged in the collaboration between Wikipedia and the Bulgarian Archives State Agency, where he scanned, processed and uploaded under a free license to Commons more than 11 thousand images single-handedly. Photos, portraits and documents, many of which served not only as illustrations of existing articles but also as an inspiration for many new articles written. One of the last projects which he worked on and which will not remain unfinished was related to the digitization of an exclusively rare memorial album with portraits of Bulgarian revolutionaries, published in 1928 on the occasion of 50 years of Bulgaria's Liberation.
Spasimir was the driving force behind the first Bulgarian Wikitown, WikiBotevgrad, and he worked tirelessly on making this large-scale project come true. A project that resulted not only in a number of new articles written, but also in the training of many librarians, museum and cultural center staff, teachers and students from the whole municipality. Beyond Botevgrad, Spasimir carried out trainings under a project of the Global Libraries Bulgaria Foundation in Burgas, Kyustendil, Lovech, Rousse, Stara Zagora, Vidin, and Vratsa. And besides his knowledge, he also conveyed his strong spirit of volunteering and altruism.
Apart from the people all around Bulgaria, many people from the global Wikipedian community also know Spasimir, both thanks to his participation and lectures in three Wikimanias (his 2016 Wikimania talk) and several regional wiki conferences, and his hundreds of contributions in international article writing contests, one of which, Europeana Art History Challenge 2016, he won in competition with Wikipedians from all over the world.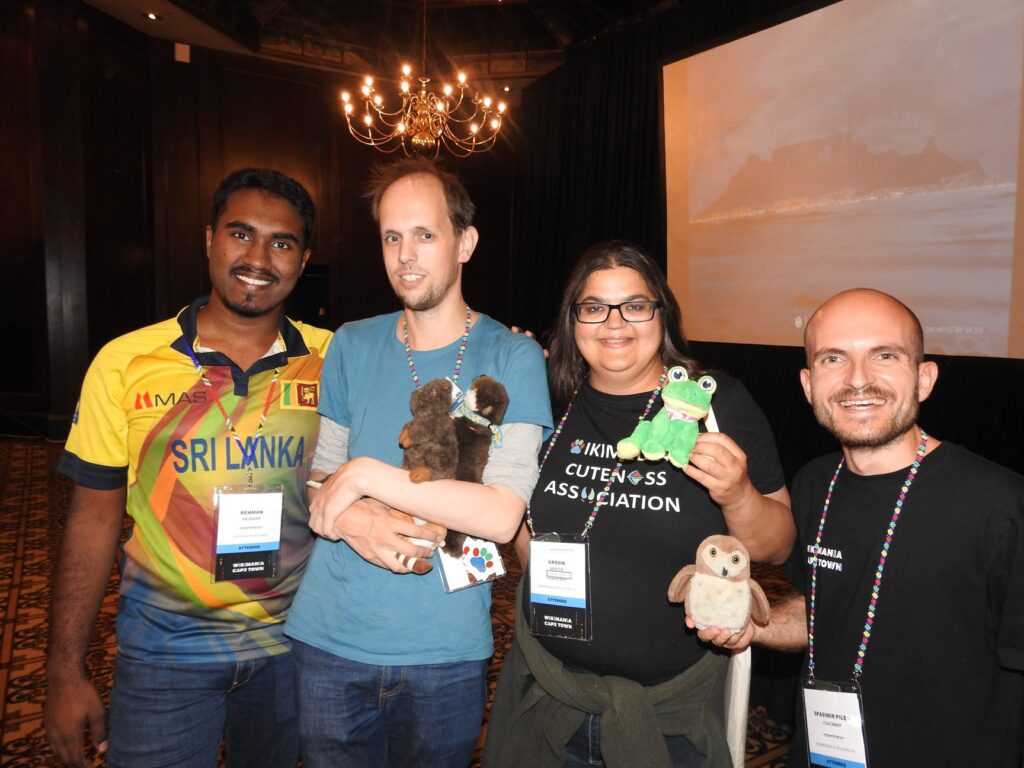 Up to his last day, Spasimir was actively contributing with articles to the encyclopedia (his last wiki article) as well as to the Facebook presence of Bulgarian Wikipedia, promoting interesting articles and little known facts. He was creating, with care and attention, materials for the blog of the Bulgarian Wikipedian community, where his last publication is from 15th October, 2021. He was alternating the succinct fact-based style of writing in Wikipedia with engaging popular science articles and quizzes for the "Geograf.bg" web portal (his last article there). And around the annual Geography Festival, where he used to be both attendant and lecturer on Wikipedia in education, many people in Bulgaria will remember him with his passion about collecting, receiving and sending postcards from every corner of the world.
Spasimir was at the core of the Bulgarian Wikipedia community—not only due to the enormous number of quality content contributions, but also thanks to his balanced and communicative approach and his ability to see the good in others. Dedicated to the cause, consistent, principled, but also always ready to lend a helping hand and tell a word of consolation.
On behalf of the entire wiki community, realizing our huge loss, we express our sincere condolences to Spasimir's family.
Spasimir, your contributions will be useful for generations to come!
You will stay in our hearts forever!
Your friends, your second family,
the wikipedians