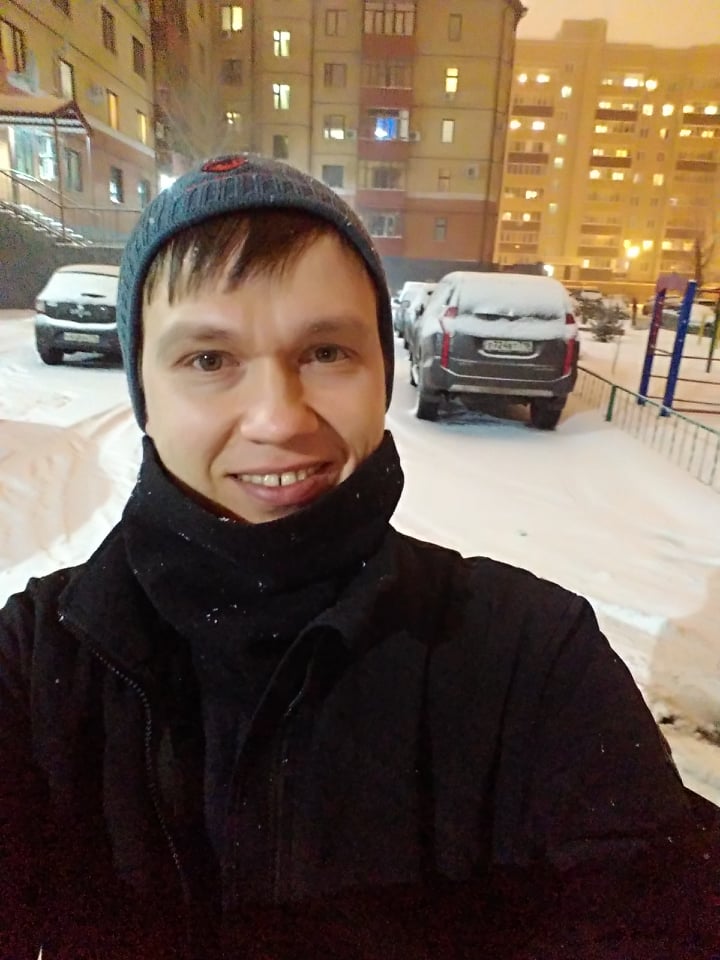 Please tell us your story, your way to meet Wikipedia?
I discovered Wikipedia sometime between 2004 and 2008. It was particularly beneficial thanks to its interlanguage links, which are now stored on Wikidata – I used to search & read articles either in English or Russian, and then switching the language. It was an efficient way to get an overview of the field and related terminology in two languages. I discovered Tatar Wikipedia articles sometime in the first half of 2008, made first edits around Christmas 2009 & came back for good at the end of February 2012.
You are Wikimedian of the Year for 2018 – what does it mean?
You can read Wikipedia page about the term here
https://en.wikipedia.org/wiki/Wikimedian_of_the_Year
.
I would say, it's a recognition of efforts undertaken by some group of volunteers active around Wikimedia projects, but specific initiatives and related individuals are marked as a symbol. During last Wikimania, I was happy and honored to meet Rosie of U.S., who carried this torch back in 2016 & is since playing an important role in various volunteer support functions in the Wikimedia movement (File:Rosie & Farkhad at Wikimania 2019 Learning Days jeh.jpg) & later my other colleagues with whom we even started a WOTY club
https://meta.wikimedia.org/wiki/Wikimedians_of_the_Year
.
Wikimedia projects document diverse cultural heritage of our planet and make it available in a multitude of languages – Jimmy somehow came up with an idea how to celebrate individuals, acknowledge groups and energize other volunteers, and he does that annually at the closing of Wikimania conference. I assume that efforts of multilingual Wikimedians from Russia deserved praise, and my contribution into cross-cultural and inter-language communication in somehow got on his radar & was identified as a worthy example.
And how this changed your life and attitude towards Wikipedia?
This didn't affect my attitude towards Wikipedia, but clearly added some new roles and responsibilities within the movement – which decreased the amount of time I could continue dedicating to the tasks I was previously concentrating on. Local stakeholders in the Republic of Tatarstan wanted to learn more and engage with Wikimedia-offered opportunities & my colleagues throughout the Russian Federation wanted me to capitalize on this public interest. I am now concentrating on communicating public engagement with Wikimedia projects through various Smart Region initiatives, such as the one on municipal level (w.wiki/EfH) or cultural heritage promotion bodies, etc.
Tell us, as volunteer, what are the most common things you do for your Wikipedia?
I treat all 300+ Wikipedia language version as "mine" – I believe that all languages and cultures of this world belong to all of us, as this is our common heritage.
Over 50% of my edits are in Tatar Wikipedia where I started, but since 2015 I am also taking care of all
https://meta.wikimedia.org/wiki/Wikipedias_in_the_languages_of_Russia
 (about 30 Mainspace versions in languages that have official status somewhere within the Federation, and 45 others in Wikimedia Incubator (see recent report in English
https://ru.wikinews.org/?curid=531219
) plus those in Turkic languages. Since Fall 2019 I started helping Northern Sami Wikipedia as well.
In Tatar Wikipedia I started with developing articles around my hobbies (History, Holidays and Observances, various socio-economic topics) and interests of my kids (Cartoon characters, Animals, etc.), later on moved to various service tasks, such as developing Help pages and Guidelines, Categorization, interlinking etc. I later started teaching others both online and offline, and still do.
How do you involve and encourage new people to join and volunteer as you do?
Volunteering is about being conscious of the benefits, seeing positive results of one's actions and feeling empowered to do something bigger. So I don't waste my time trying to involve anyone – just sharing about the benefits I've seen in the area of person's interests & demonstrating examples of positive results. If the person recognizes the value and is interested to try getting something done – I am ready to help them develop the necessary Wiki-skills. Since I keep learning the Wiki-world myself, I allow myself to periodically share new pertinent examples with people that have shown sincere initial interest.
What is the most inspiring thing for you, related with Wikipedia?
Wikipedia gives all of us the tools to edit the world. It's about sharing your knowledge with others to simplify collaborative molding of our global society.
No other website in Top-10 can be edited as easily as Wikipedia!
No other business, NGO, government or intergovernmental institution website trusts and empowers its visitors in a similar fashion.
Your greeting to all who will read this interview?
No matter where you are, what languages you speak or cultural background you are from – we are part of one humankind. Wikipedia is just one of the most effective tools available to us today to make our common world brighter, richer and more joyous. I am grateful to each and every one that makes my planet better & promise to make everything possible to take care of yours from wherever I am.