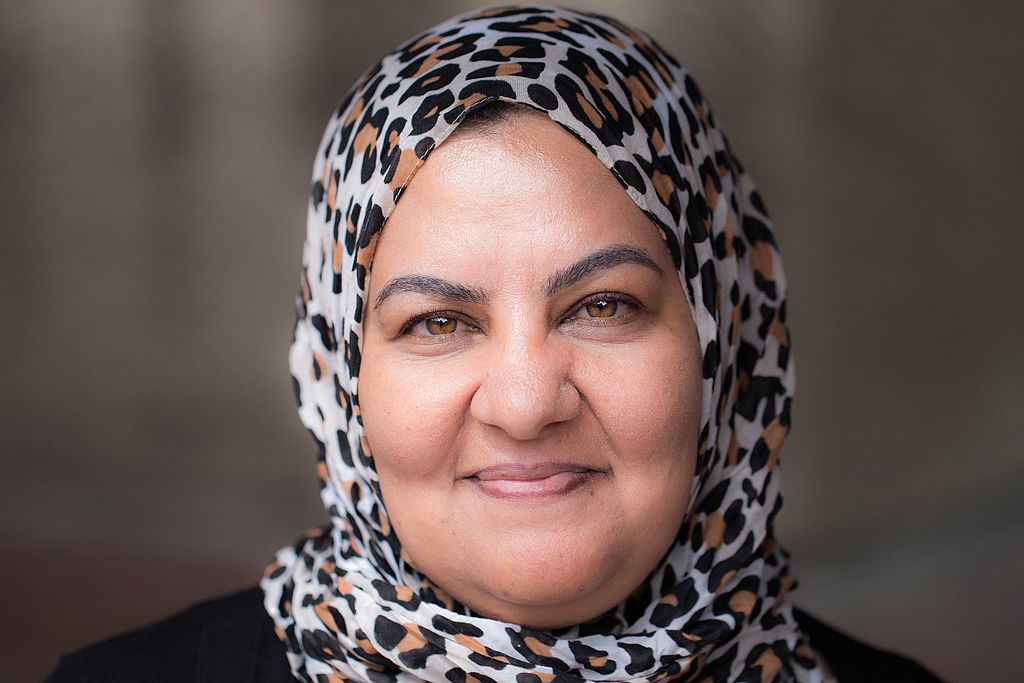 Tell us a bit about Mervat beside Wikipedians world – where and how do you live, what you do in your free time?
I live in Amman, Jordan. A freelance BA/Technical Writer. Currently working with the WMF Trust & Safety team as a UCoC Outreach Facilitator. Besides editing wikipedia, in my spare time, I read. I also like gardening and shopping
And now – tell us your story about Wikipedia? How it all started?
My real start was a bit funny; as the first article I ever created was about Gargamel (the character in Smurfs); When I attended the movie in the cinema in 2012, I wanted to check the bio of the actor; I found a comprehensive article about the character in English, but in Arabic, it was just a red link in the article of the movie; I had thought then, let me give it a try and create the article, I liked the idea of adding articles, so continued to add more since then. Before creating an account, I used to fix mistakes I found in the articles I used to read on a daily basis. Now, I have more than 1699 articles in Arabic, about 10 in English.
Which is your favourite wikipedian project?
1) Wikipedia
2) Wikidata
3) Commons, in order
How do you contribute more often?
I am an active community member; I managed some initiatives such as editathons, contests, and workshops. I managed more than 5 editing contests, and participated as a jury member in almost all editing contests that were done in Arabic Wikipedia and other languages too. I am also an admin and a bureaucrat, but I can say, I enjoy editing and creating content more than anything else.
What is your motivation to be part of the wiki movement?
Each one of us must have searched for information in any topic, whether for school homeworks, or to learn new things and know details about different knowledge areas; many times, we were not able to find what we looked for; books were not easily available, and visiting libraries is not always easy, specially for people who don't live in cities.
I believe that everyone has the right to access knowledge as easily as possible. As others volunteered their time and efforts to provide free knowledge to us, we have to be generous too by donating our time and effort to participate in spreading knowledge. For me, Wikipedia is the most appropriate platform for that. it's one of the best sources and will continue to be. By time, it becomes a passion and even a life-style.
Your greetings to the wiki people who will read this interview 🙂
Dear Readers; thank you for taking the time to read my interview; hoping that what I mentioned would encourage you to participate and continue participating the way that fits you; participation in the wiki movement can be in different ways, even if you don't want or cannot be an editor for any reason, you can read. Be one of us, and come join; make your mark.