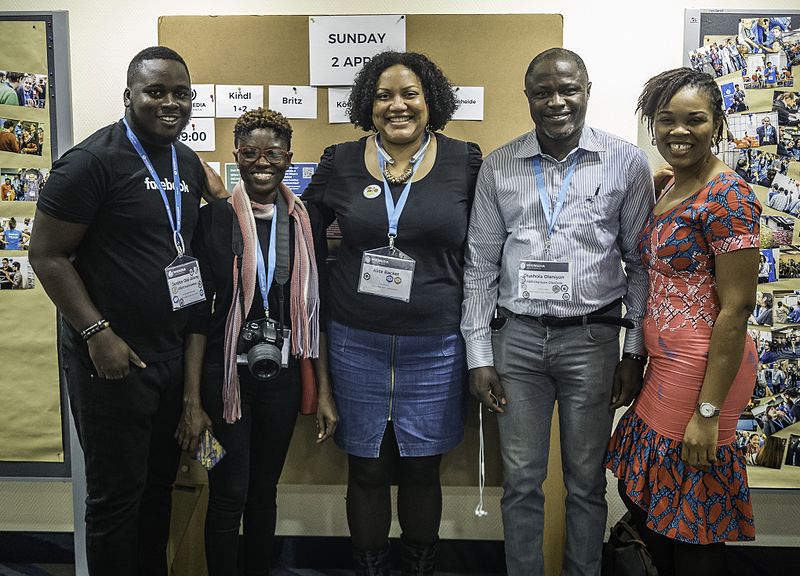 Justice Okai-Allotey
Please tell us your story about Wikipedia? How did your involvement start?
Prior to starting to edit Wikipedia, I use to be a heavy user of Wikipedia for a lot of my research and arguments with friends over sports and the rest. One thing they kept mentioning was that Wikipedia can be edited by anybody so it's not credible but for some reason, I always went on there for information. On February 20, 2016, I attended my first Wikimedia Ghana User Group edit-a-thon and then I became more interested in editing Wikipedia. I started getting more interested in editing by the day and then I joined my first Wiki Loves Monument contributing photographs I have taken during the period. Then I started volunteering for the user group on various capacities and then now after 4 years I can say we have come a long way in the Wikimedia movement.
And now, today – how are you doing? And on what kind of projects do you work for Wikimedia in your country and in Africa?
After four years of being actively involved in volunteering for Wikimedia Ghana User Group and the Wikimedia Foundation I can say I am more active in editing Eglish Wikipedia. Also because of my photography background I have contributed a lot of images from events I covered for our user group also to Wikimedia commons.
What is important for you in Wiki movement and why you are part of it?
One of the most important reasons why I join the Wiki movement was it's goal of sharing in the sum of all knowledge. It was a statement that resonated so well with me I instantly decided to take Wikipedia serious. And as a visual storyteller having an opportunity to tell our story the Wiki way was also some I very much looked forward to every time. So far getting to read and contribute to Wikipedia has been one of the best decisions I ever took in my life.
How Wikimedia is changing the life of people in Africa?
The Wikimedia movement is changing the life's of people in Africa in various ways either through teaching people how to write, read and acquire soft skills. People also get to contribute to shaping their history and truth.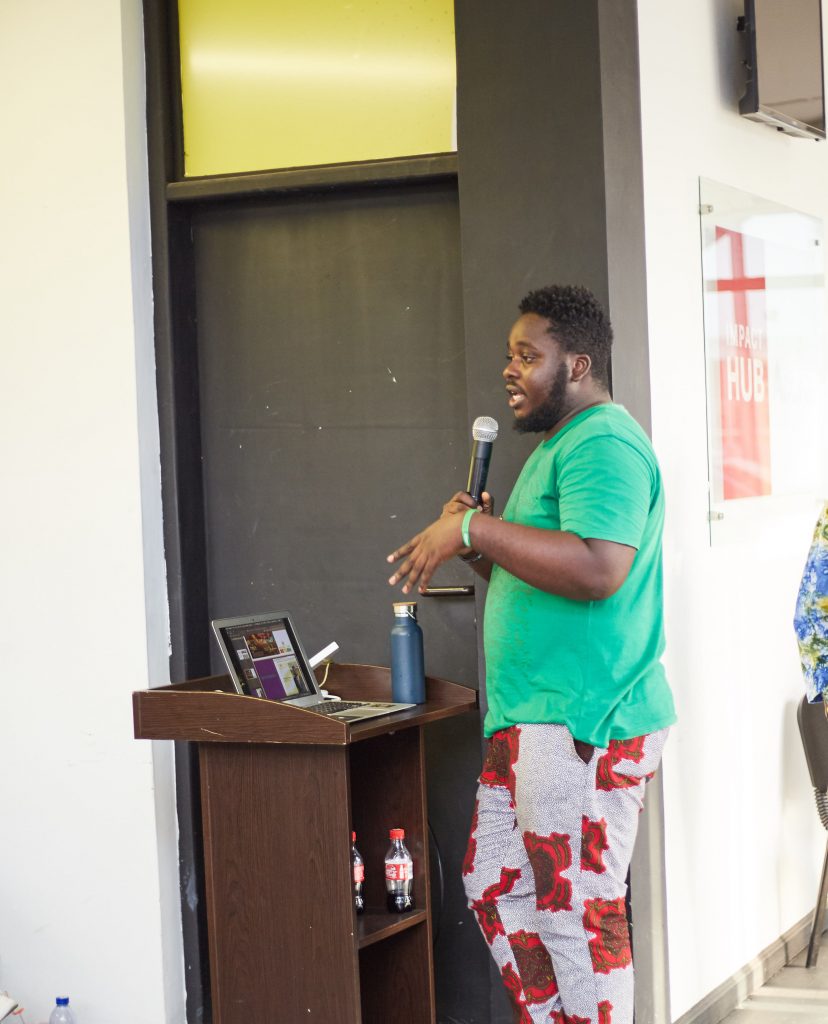 Your most favourite Wiki project?
English Wikipedia and Wikimedia Commons.
And what are the biggest challenges you face running wiki projects in your community?
It's difficult getting people to volunteer due to their work schedules and our environment hadly allows young people the opportunity to volunteer for projects. They are always saddled with getting a formal employment as against volunteering for Wiki projects which is time consuming and doesn't pay in monetary terms. Volunteering is a luxury for a lot of people and poses as a challenge in our communities.
Your greeting to all people who read this interview?
I would love to say a great Thank You to everyone reading this interview and for supporting the various Wiki projects. Namaste.